The Shop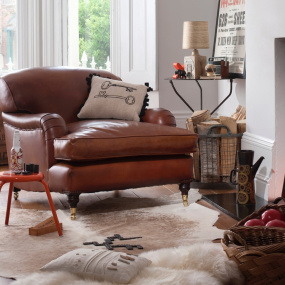 Welcome to the new Leather Chairs of Bath website ! It will take a little while for us to get it fully up and running, so please do call 0207 731 1198 if you are having any problems or find that something is missing !
For February '15, we are offering a 20% reduction on our Lansdown and Ibsen ranges, and our Georgian Wing Chairs ! Please email or call to find out more about this offer !
Leather Chairs of Bath can be found in the heart of the Chelsea Design Quarter, at 600 Kings Road, London SW6 2DX
What makes our chairs special?
We have been making new leather chairs and sofas, and restoring antique upholstered furniture for more than 25 years. 
Subscribe to our free newsletter
for all our latest news
Mrs JM, Bath
"Brian is just bringing the sofa up the stairs as I write... the colour is superb ! Utterly gorgeous! I am DELIGHTED! You have been a joy to work with, answering my (many) queries and always cheery. I can't thank you enough. I look forward to decades of use and enjoyment from your beautiful work."
Available now