Back to Bath !
After 4 years in London, Leather Chairs of Bath is moving ...... to Bath !
Our King's Road shop is now closed.
Please click on 'Back to Bath' in 'Latest News' on the right.....
Leather Chairs of Bath has come home !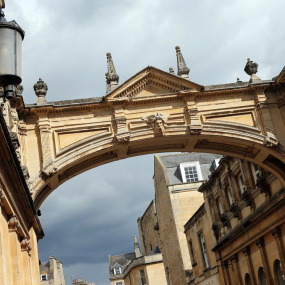 Our doors are open and you can now call on 01225 447920 !
 We have been making new leather chairs and sofas, and restoring antique upholstered furniture, since 1988.
Our new furniture is hand-made in England, and our antique chairs & sofas are restored in the West Country.
Our customers include: Historic Royal Palaces, Henley Royal Regatta, The Cavalry & Guards Club, Oxford & Cambridge Universites, Babbington House, Candy & Candy, Pinewood Studios, Madame Tussauds, Hotel du Vin, English Heritage, Vivat Trust, The Society of Merchant Venturers, Cleave (Court Jewellers & Medallists), The Groucho Club, The Jockey Club, Gray's Inn, Osea Island etc etc ... 
Subscribe to our free newsletter
for all our latest news
Mrs M O'C. – Dublin, March 2013
"I LOVE my chair! It's even nicer than I thought it would be, it's so gorgeous and comfortable and the colour of the leather is perfect. Worth every penny."
Available now