Working for Bond: James Bond
Leather Chairs of Bath provide James Bond with his leather chair in "Spectre" !
Please click on Daniel Craig in "Latest News" to the right .......
LCB Role of Honour ..... includes The Groucho Club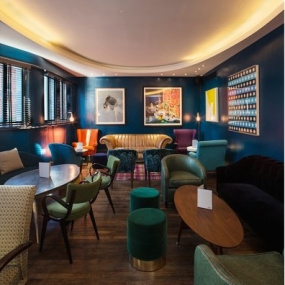 We have been making new leather chairs and sofas, and restoring antique upholstered furniture, since 1988.
Our new furniture is hand-made in England, and our antique chairs & sofas are restored in the West Country.
Our customers include: Historic Royal Palaces, Henley Royal Regatta, The Cavalry & Guards Club, Oxford & Cambridge Universites, English Heritage, The Society of Merchant Venturers, Cleave (Court Jewellers & Medallists), The Groucho Club, The Jockey Club, Osea Island etc etc ...
 We are part of the Chelsea Design Quarter community in London. 
Subscribe to our free newsletter
for all our latest news
Mr & Mrs S. – Northumberland, August 2011
"You provide a bespoke service for a fraction of the price most craftsman built chairs sell for. We love our chair - the colour is perfect, our 'extra puffed' seat begs to be sat upon, the craftsmanship is evident at a glance.  We know it will look superb for years and just get better with age."
Available now